Skip to Content
Affordable Dentist in League City, TX
Bay Area Dental Center's dentist in League City, TX is seeking new patients and would love to welcome them to our office. We are a full-service dental office offering general, cosmetic, restorative, and emergency dentistry to the local and surrounding areas. We also provide top-quality orthodontics, sedation dentistry, pediatric dentistry, periodontics, and oral surgery. Individuals and families trust us to elevate their smiles and maintain healthy, functional, and beautiful teeth. We look forward to scheduling your first appointment and giving you the smile you've always wanted.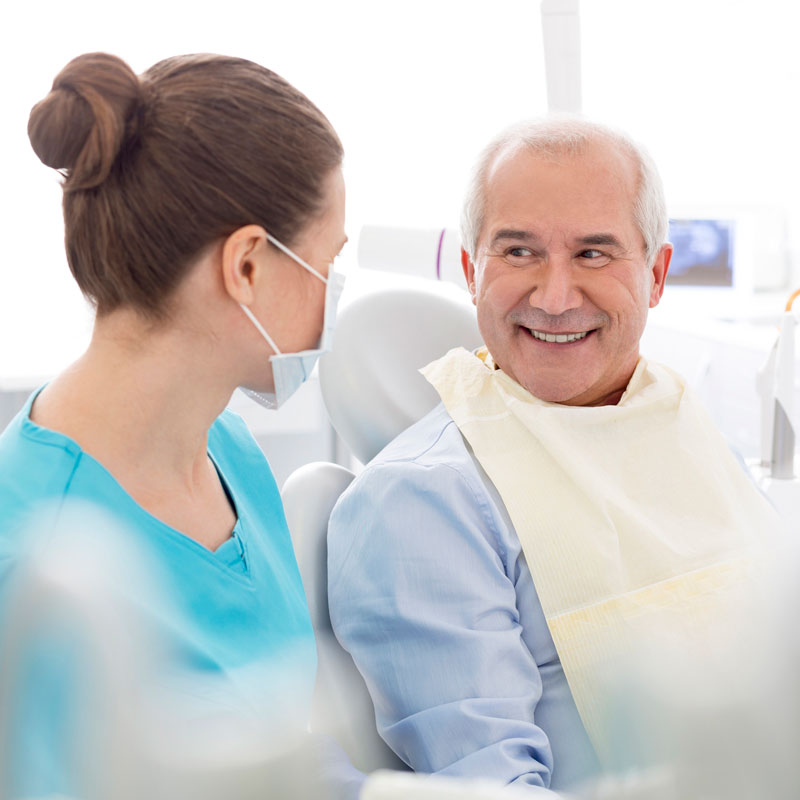 Welcome to Your First Appointment
Patient comfort is among our top priorities. We understand how essential it is to pick the right dentist. During your first appointment, our friendly and welcoming dental professionals will accommodate you and ensure your needs are met. Here's what you can expect when first starting with our practice:
Convenient Document and Form Filling: Print and complete necessary paperwork from the comfort of your home or arrive 30 minutes early to your appointment and fill them out in person.
A Comprehensive Exam: During your exam, we'll assess your oral health condition and learn about your dental history and previous treatments. We'll also address your questions or concerns regarding treatment.
In-Depth Cleaning: If wanted, we'll thoroughly clean your teeth and mouth, removing plaque and tartar buildup by applying powerful fluoride treatments, brushing, and flossing.
Follow-Up Appointment: We can provide follow-up exams to check your progress and changes and provide additional services or bi-annual cleanings.
Your Oral Health Is Our Priority
Do you want a new, high-quality dentist? If so, Bay Area Dental Center would love to schedule your first appointment and an oral exam and cleaning. During your exam, we'll carefully assess your oral health, get to know your past dental experience, and learn about what you want to achieve with our services. We are available for routine exams and emergency services for urgent dental needs. You can rely on us for customized oral health solutions to suit your needs, wants, and satisfaction.